The College of Agriculture and Life Sciences finds ways to preserve our natural resources and improve lives and communities worldwide.
A CALSUnited Conversation
October 23, 6 p.m.
Litton-Reaves Hall lounge
Rrefreshments and discussion
Contact: ejling@vt.edu

Fall Open House

For prospective first-year and transfer students
Nov. 10 and 11
Learn more about CALS's programs of study, talk with our current students, and experience our beautiful campus. See you soon!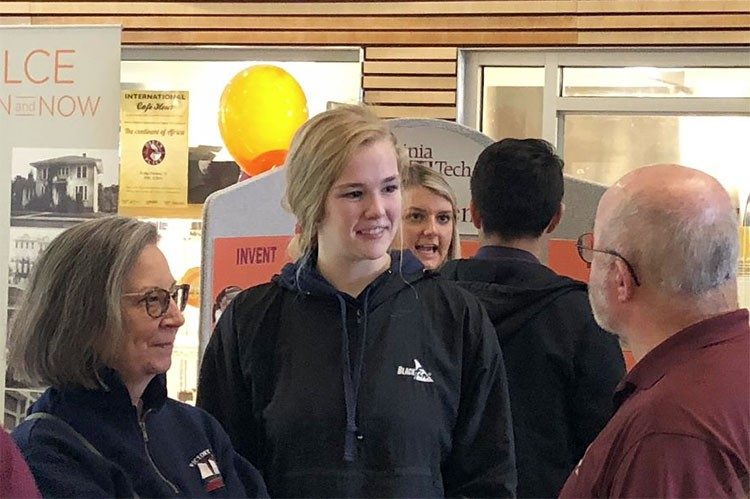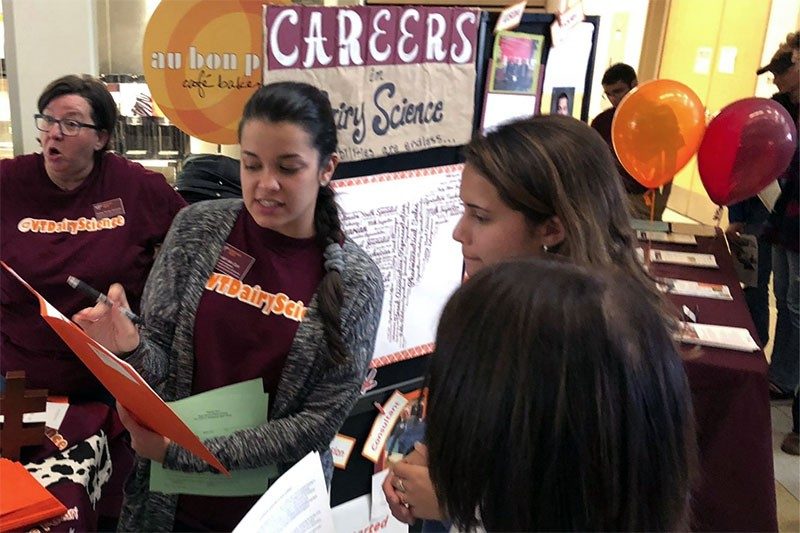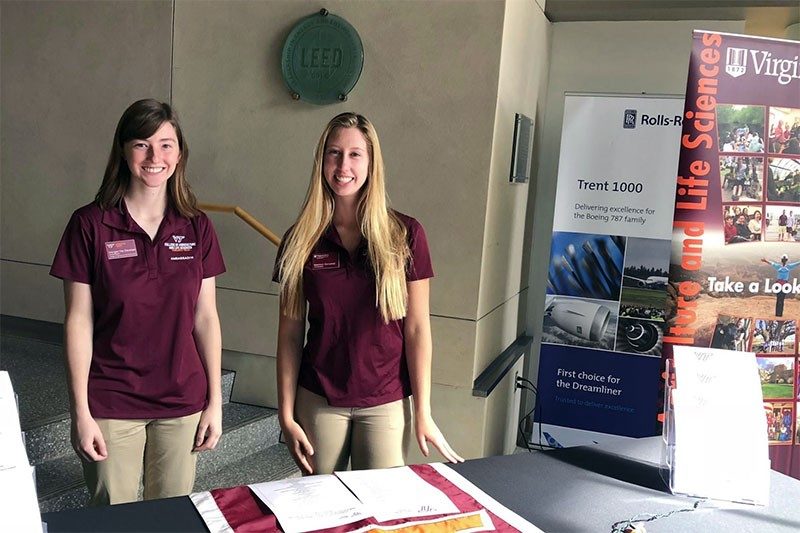 Sharing the CALS experience at October's Open House
By way of a long-running partnership among the National Institutes of Health, the Northern Virginia 4-H Center, and Special Love — a nonprofit created by Tom and Sheila Baker, who lost their daughter, Julie, to lymphoma — Camp Fantastic provides a traditional 4-H camping program for children fighting cancer.
Alumni Events
Nov. 3 (vs. Boston College)
Four hours before kickoff
Holtzman Alumni Center
Join CALS and Virginia Farm Bureau for Ag Day, a celebration of Virginia agriculture: farm equipment on-site, updates on farms and farmers statewide, and great giveways!
Nov. 17 (vs. Miami)
Four hours before kickoff
Litton-Reaves Hall Lawn